Tuesday, November 15th, 2011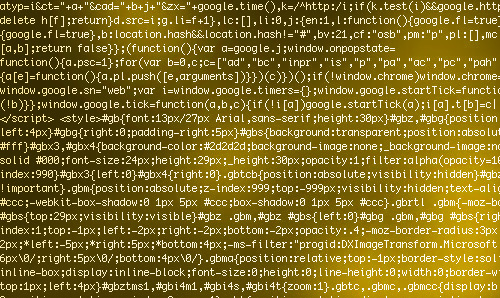 Whether you're in charge of a website that represents an individual, a small business, or a large corporation, there are certain approaches that will help make your website successful. Many people assume that the success of a website depends on the code that drives its performance. To a certain extent they are right, but if you don't put some effort into thinking about a few things first, you're probably bound to fail.
First, your site must be found for it to make any difference.
Second, you have about 4 or 5 seconds to convince a visitor that he or she is in the right place before they move on.
The smart use of search terms is very important to your site being found. Identifying them before you construct the site will enable you use these keywords as the file names of the pages—set up with dashes or underscores between words—which can be read by search engines.
It will also provide you with a good list of words that will help you write the pithy first paragraph for the homepage. Google and other search engines use special algorithms that pick up this text to qualify your site as an appropriate return on a search. They also use some of this text as an important part of the descriptions that support the links they deliver on the results page. This helps someone to decide which sites—typically out of a long list—to examine.
Links to your site from others also increase the chances that you will be seen as a better "answer" to a query than competing sites using the same keywords. Encouraging others to do this should be part of any search engine optimization strategy.
Once you've convinced someone to visit your site, you need to deliver a quick, coherent story for your target audience(s) to stick around. What's the best way to do that?
1. A site's look and feel broadcasts information about the nature of the site, so it's important to get it right.
You have to employ the correct language or visitors will misunderstand who you are. For example, a corporation's site should not look like that of a university. The visual language of the site also sends a message about the level at which the company or institution operates—a poorly designed website suggests that the "business" it represents might not be as professional as what a visitor is searching for.
Pay attention to these details, and you're off to a great start.
2. The visual identity of the company or institution must be clear and not in conflict with the look of the site. Visitors will leave quickly if they are confused by what they see. There are many names that look and sound like others, so it's important to provide the right context. For example, the homepages of the town of Harvard, Massachusetts and Harvard University both immediately indicate which "Harvard" it is.
3. The navigation should be labeled in such a way as to begin to tell a story. For example, if a major area on a company website is called "Case Studies," one can assume that the business has a record of success, or they wouldn't be providing stories about their work. Without exploring this section of the site, one could also guess that they view themselves as providing expertise in a number of areas. It might also be an opportunity for them to share the names of impressive clients. Of course, the names of the links in the main navigation should also operate in the original way they were intended—to organize the content in logical sections, describe the breadth of content on the site, and provide a quick way to get to a
particular page.
4. The homepage text must quickly explain the company or institution and describe what it does. This seems obvious, but many sites generalize here—you should resist the temptation to describe your business in the ambiguous terms of the undifferentiated taglines of many companies. Instead, provide focused and well-written paragraphs that help a visitor determine whether their problem or question is within the purview of the institution or company, and whether an answer to a particular question can be found on the site. And, as mentioned earlier, this approach will help your site be found in the first place.