Tuesday, May 29th, 2012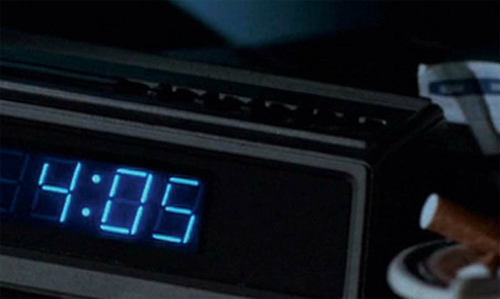 Maybe it's my problem. I just can't help imagining that most of the videos I see in museums were made with a beginning and an end. That is, that the intended experience is based on a linear immersion that takes place over time. Is it enough to see only a section or start with the end?
Maybe it's because we've come to understand Art as encompassing such a large range of expressions, the only way we know how to anoint it is by sticking it in a museum. If that's the case, should there be timed entry—like a movie theatre—to the spaces that are showing videos? As it stands, chances are that you will not arrive at the beginning.
The only video—actually I've seen only a part of it—that celebrates an unplanned arrival is Christian Marclay's The Clock. The 24-hour-long video is keyed to the actual time of day through its constant showing of clocks of all types from hundreds of different movies.
I can't imagine that the video-makers haven't considered this issue. Maybe my short encounters are exactly what they've imagined. If this is the case, then I confess—I'm not that interested in a lot of what I've seen. Or am using the wrong yardstick, one based on a lifetime of movie-watching?